We Welcome Your Feedback and Comments!
Do you have questions or comments for us? We would love to hear them! Fill out the form below and we will get back to you as soon as possible.
If you need help with any aspect of the buying process, please don't hesitate to ask us. Our customer service representatives will be happy to assist you in any way. Whether through email, phone, text (SMS messaging) or in person, we are here to help you get the customer service you deserve.
Join the Conversation Online!
Click on the icons or web links listed below
Check us out on social media.
HELPFUL PHONE NUMBERS & WEBSITES BELOW

Ford Customer Service
1-800-392-3673
Ford Motor Credit
1-800-727-7000
Ford Service Credit Card
1-888-346-4777 or 1-888-344-2237
If you already have a Ford Service Credit Card Account
here is a helpful link below to sign in.
https://citiretailservices.citibankonline.com/RSnextgen/svc/launch/index.action?&siteId=PLCN_SERVICE#signon

Ford Road Side Assistance 24/7
Good in the U.S.A. & Canada
1-800-241-3673
Need SYNC or Ford Pass Help?
Get the Ford Pass App Here!
Sign up your Ford vehicle today!
Great helpful information and tips!
SYNC Help
Ford Owner Help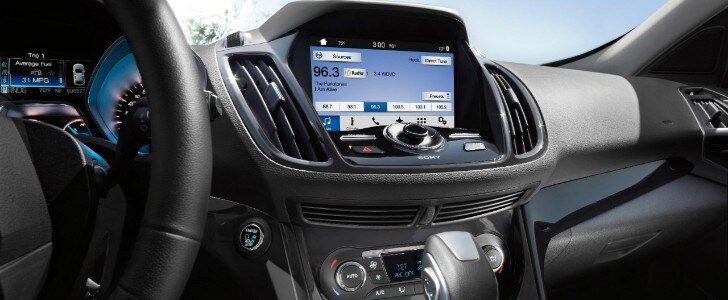 (((SiriusXM)))
Satellite Radio
1-866-612-7474
Manage your account here!
Already a subscriber?
1-855-236-9236
Keep your Satellite Service going?
1-866-612-7474
(((SiriusXM)))
Worried about recalls? No problem! We will help you!
Contact our service center or visit this helpful site!
We will always help you further at Sturman & Larkin Ford
Vehicle Recalls - Help
Vehicle History Reports - Used Cars
https://www.consumer.ftc.gov/features/feature-0040-used-cars
Fuel Economy Help
Have a question about fuel economy? Ask our sales & lease consultants!
We will show you ways to save on fuel!
**Need additional help? Fill out our form below**