At Sturman and Larkin Ford, we always strive to ensure that our customers are treated right. The car purchasing process can be stressful. Our job is to ensure that you are treated well and get the right vehicle you like. When it comes time to service your vehicle, that same ideal holds true. Our staff knows that a strong relationship built on trust and respect is what makes our business so successful. We stand out above the rest!
We are conveniently located in the South Hills of Pittsburgh.
Come to Sturman and Larkin today and find a great deal on your next vehicle.
MISSION STATEMENT & CORE VALUES
OUR MISSION
Our Mission is to simply be the best in every area of our business. We will accomplish this by providing the most exceptional customer experience, being the best place to work, and strongly supporting our community, all while working together as ONE at Sturman and Larkin Ford!
CUSTOMER BILL OF RIGHTS
You have the right to:

Courteous and professional treatment at all times.

Honest information when you request it, without evasiveness.

Prompt and efficient service with genuine concern for your time.

Choose which products and services you purchase.

Clear and thorough explanations of all financing and purchase details.
Receive copies of all documents signed.
Expect the value of products and services to be equal to or exceed the purchase price.

Be invited to buy without feeling pressured.

Expect us to keep our promises to you.
Expect the same level of professional service before, during and after the sale.

OUR CORE VALUES
Our core values are the pillars that support our Mission statement. They form the rock solid foundation that guides our individual and collective actions. These core values are intertwined so that each supports the other.
INTEGRITY
We always strive to do the right thing. Our commitment to the truth is unwavering, both in actions and in words.
SERVANTS' ATTITUDE
We only exist to serve our internal and external customers, so their concerns are always at the forefront of our business. We will serve our clients with a genuine humility that leaves no doubt that they are the sole focus of all of our endeavors.
ACCOUNTABILITY
A personal choice to rise above one's circumstances and demonstrate the ownership necessary for achieving key results: to See it, Own it, Solve it, and Do it. Doing it right the first time is not our goal, but our standard. We will hold ourselves responsible for this attention to detail in all of our duties.
CONTINUOUS IMPROVEMENT
We are a dynamic organization that constantly seeks areas of growth and innovation. This growth starts at the personal level and continues into all aspects of our business.
TEAMWORK
Teamwork is our individual actions, brought together for our common purpose, which subordinates our individual needs to the needs of the group. We put aside our individual needs to work towards and accomplish the larger group objective. We cooperate, using our individual skills, and provide constructive feedback despite any personal conflict between individuals.
FUN
Fun is key to an enjoyable workplace. It encourages energetic contributions from our team members and creates an upbeat environment for our internal and external customers that helps differentiate us from our competition.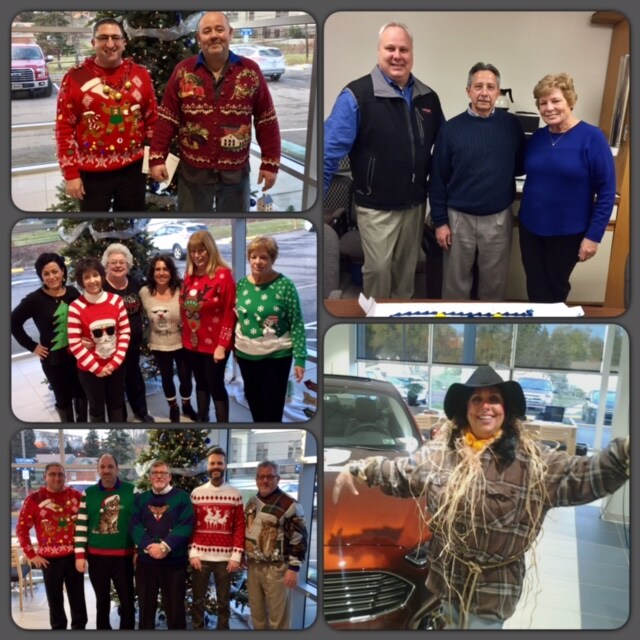 Check out our Cafe! Ready to serve you!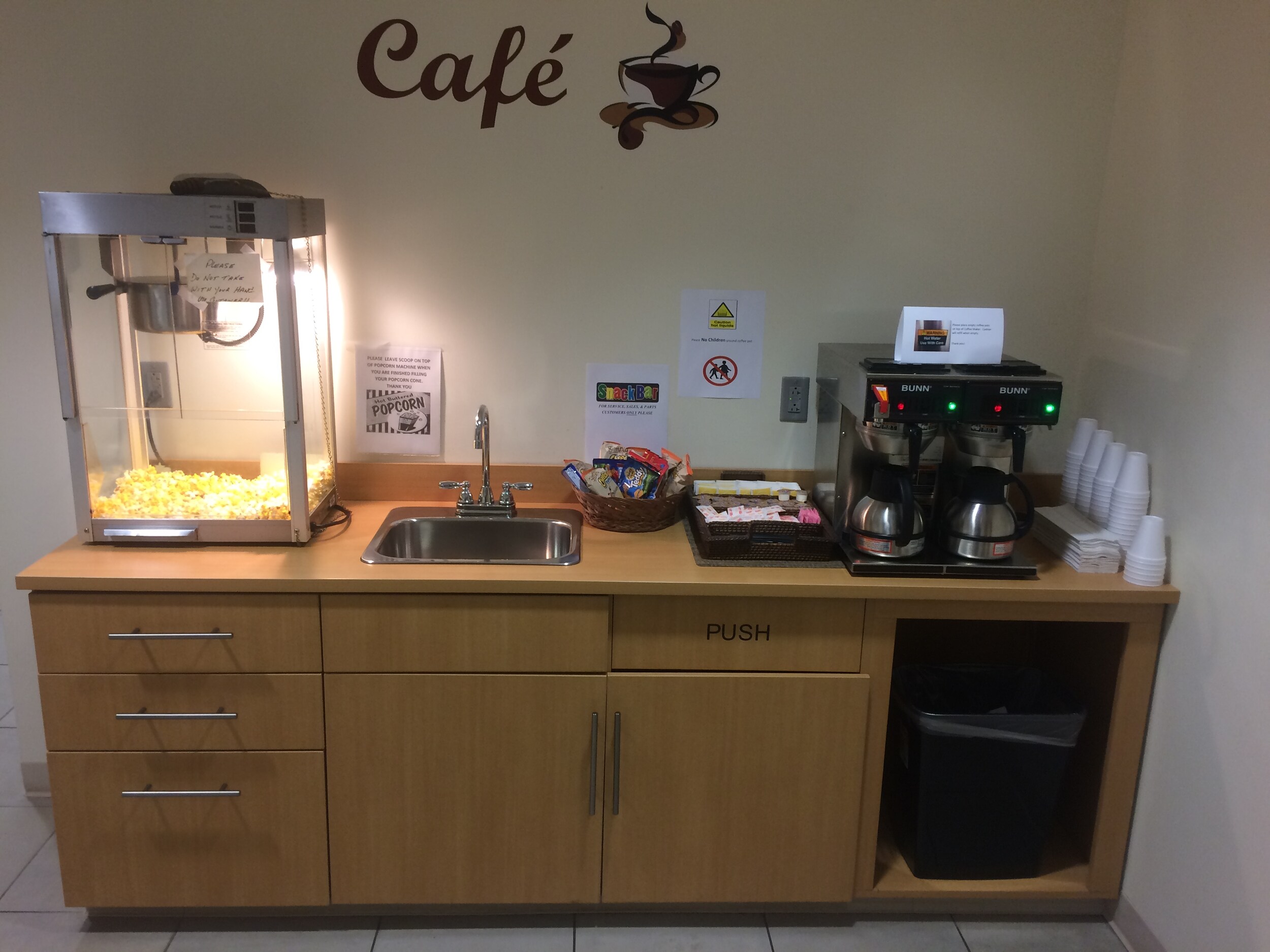 Free Coffee, Tea and Snacks!
Vending Machines

• FREE WIFI
• CUSTOMER WORK STATIONS
• COMFORTABLE CUSTOMER'S LOUNGE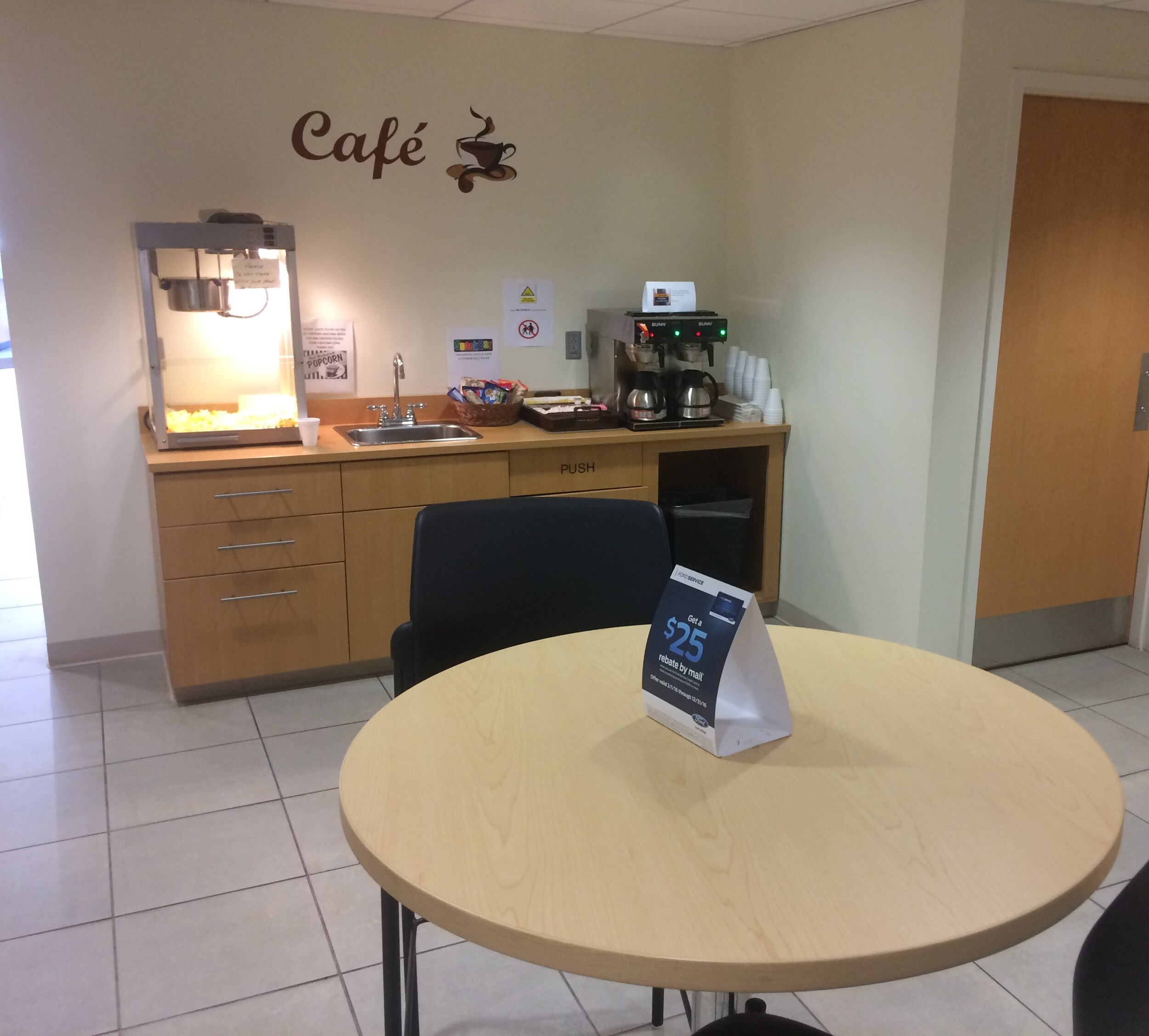 Sturman & Larkin is proud to support The Mild & Wild Car Shows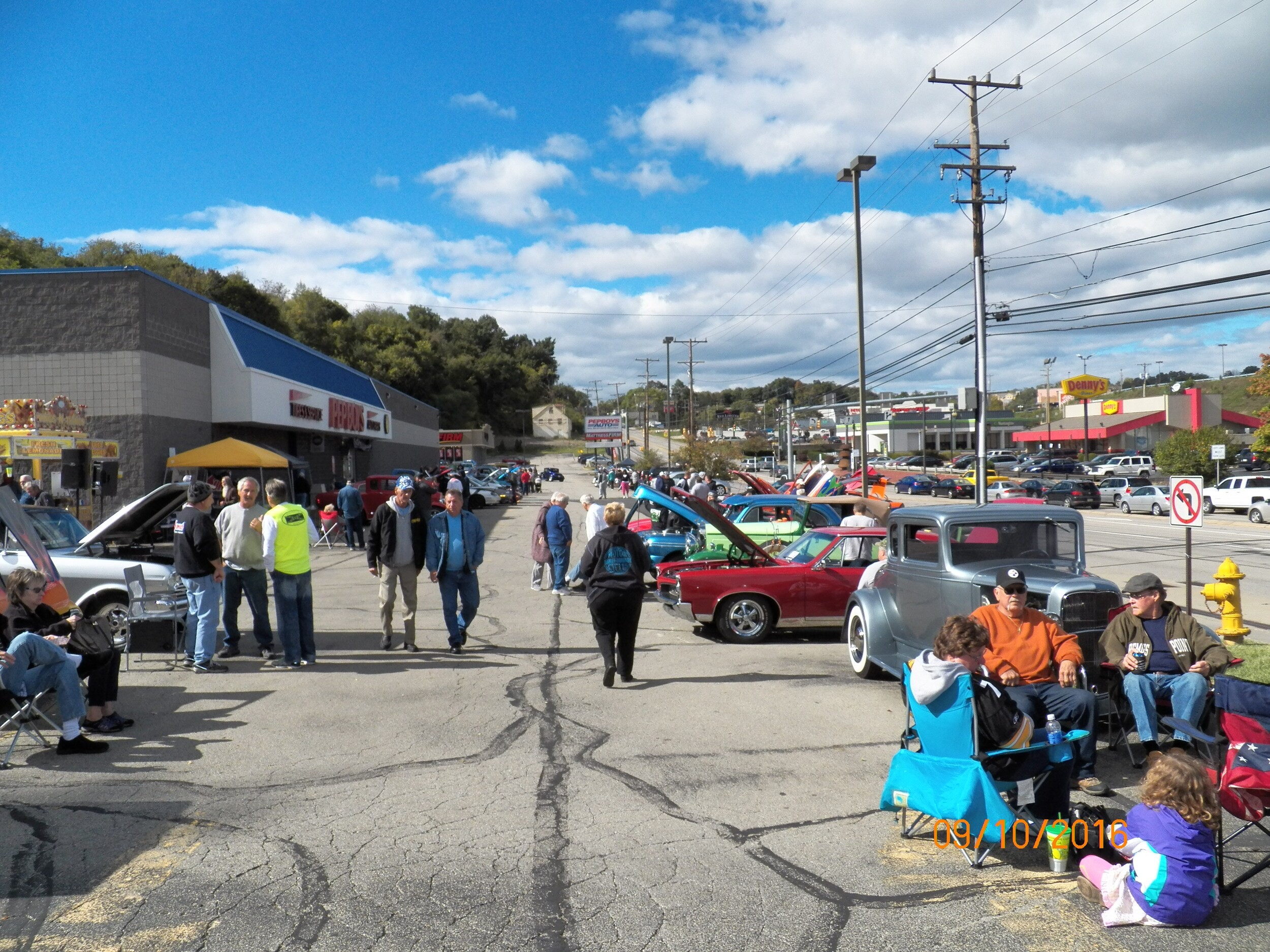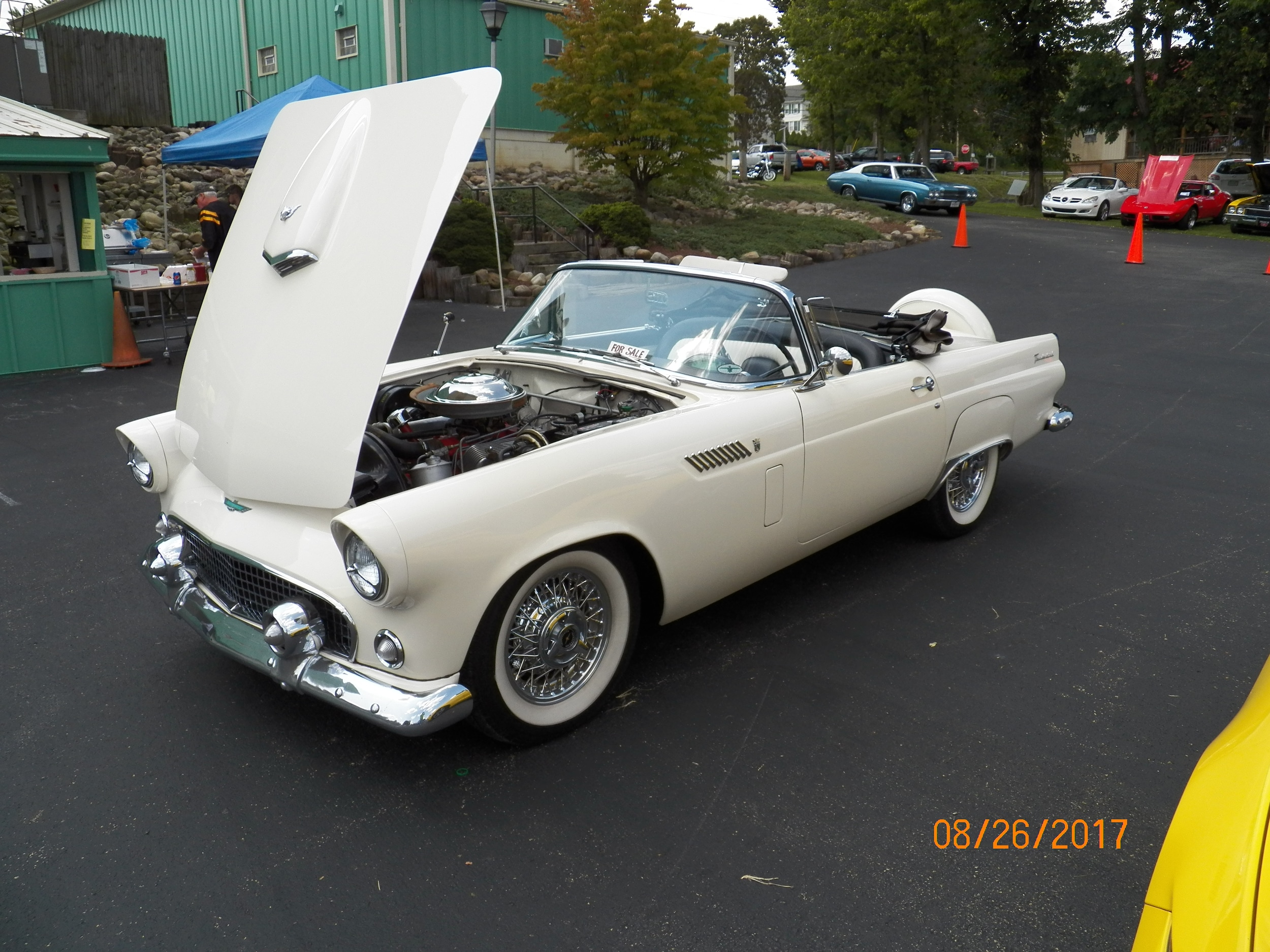 Sturman & Lakin Ford works with the surrounding communities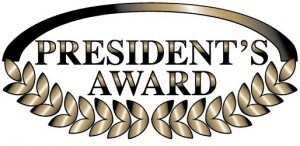 3-Time Ford President's Award Winner
Sturman and Larkin Ford has been awarded the Ford President's Award for outstanding customer service on three occasions.
We are proud to be recognized as one of the country's best Ford Service Department.
Sturman and Larkin Ford has a wide selection of quality used and Ford Certified Pre-Owned Vehicles.
We carry all makes and models of used cars. You never know what you might find at Sturman and Larkin. From Mercedes and BMW to Nissan, Buick, Honda and yes, even Chevy vehicles, all of our vehicles are of the highest quality.
Sturman and Larkin Ford knows a good deal when we see it. We then pass that savings on to you. Get a used car or truck for thousands of dollars less than a new vehicle.